44lb/20kg Skull Kettlebell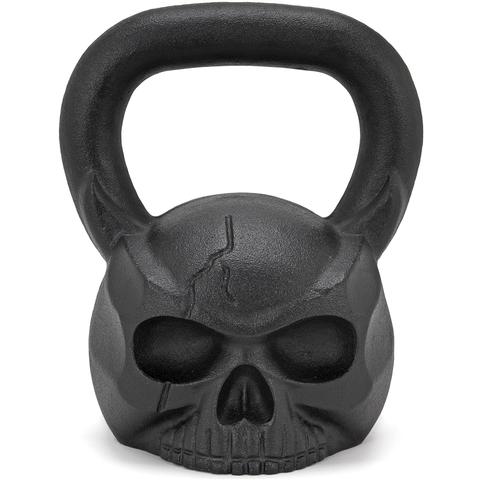 44lb/20kg Skull Kettlebell
Kill your workouts with this bell!
Shopping Cart is Located at the Top Right Corner of this page.
Free Shipping Included
Description:
Custom, specialized texture designed for enhanced grip without destroying your hands - with or without chalk
Durable finish takes abuse
Perfect handle thickness- not too thin and not too thick - 1.375" diameter. Hold tight even while sweating
Handles that fit two hands for KB swings
Bottoms ground flat for renegade rows, KB handstands, and more!
One-piece casting
Guaranteed weight
Shipping:
Free Shipping included to the US & CA.
Specifications:
Weight: 20 kilograms / ~44 pounds
Dimensions: 6 inches wide, 10 inches tall
Handle Specs: 1.375 inch diameter and 5 inch inner handle width.
Material: Cast Iron