Paleo Oreo Cookies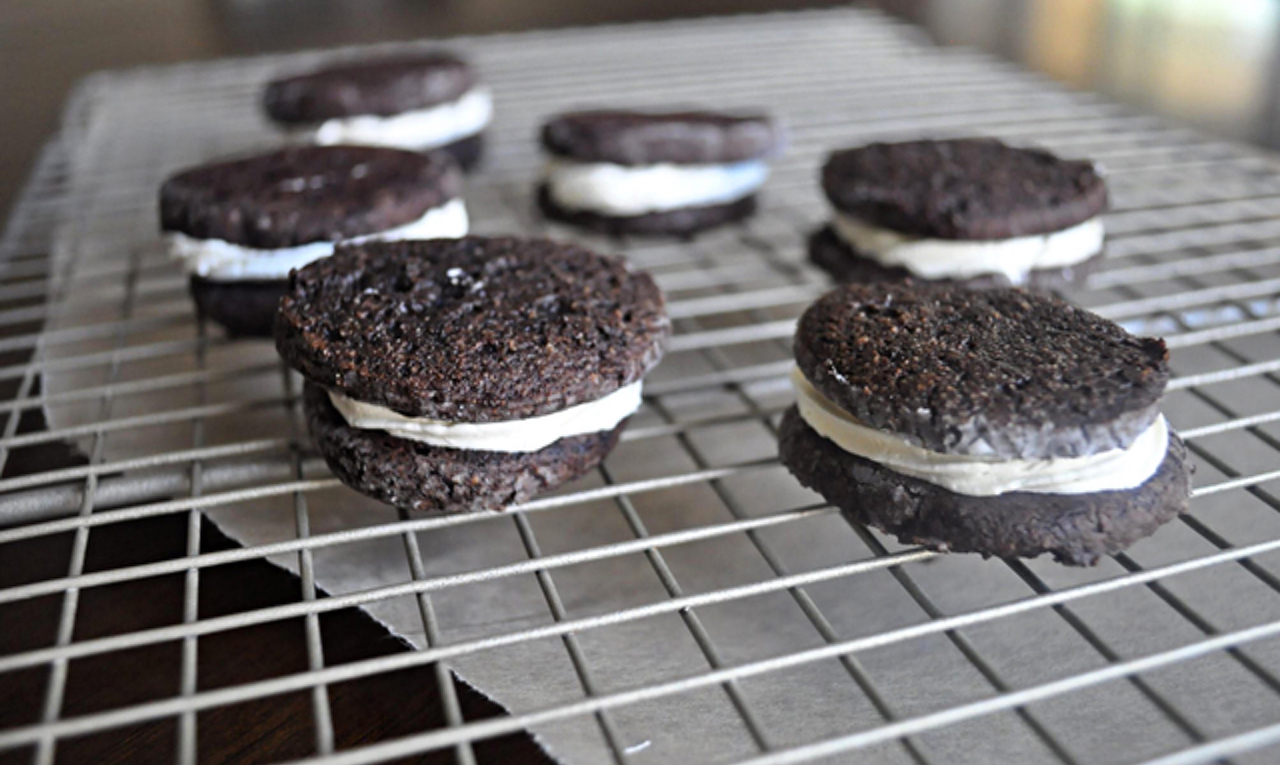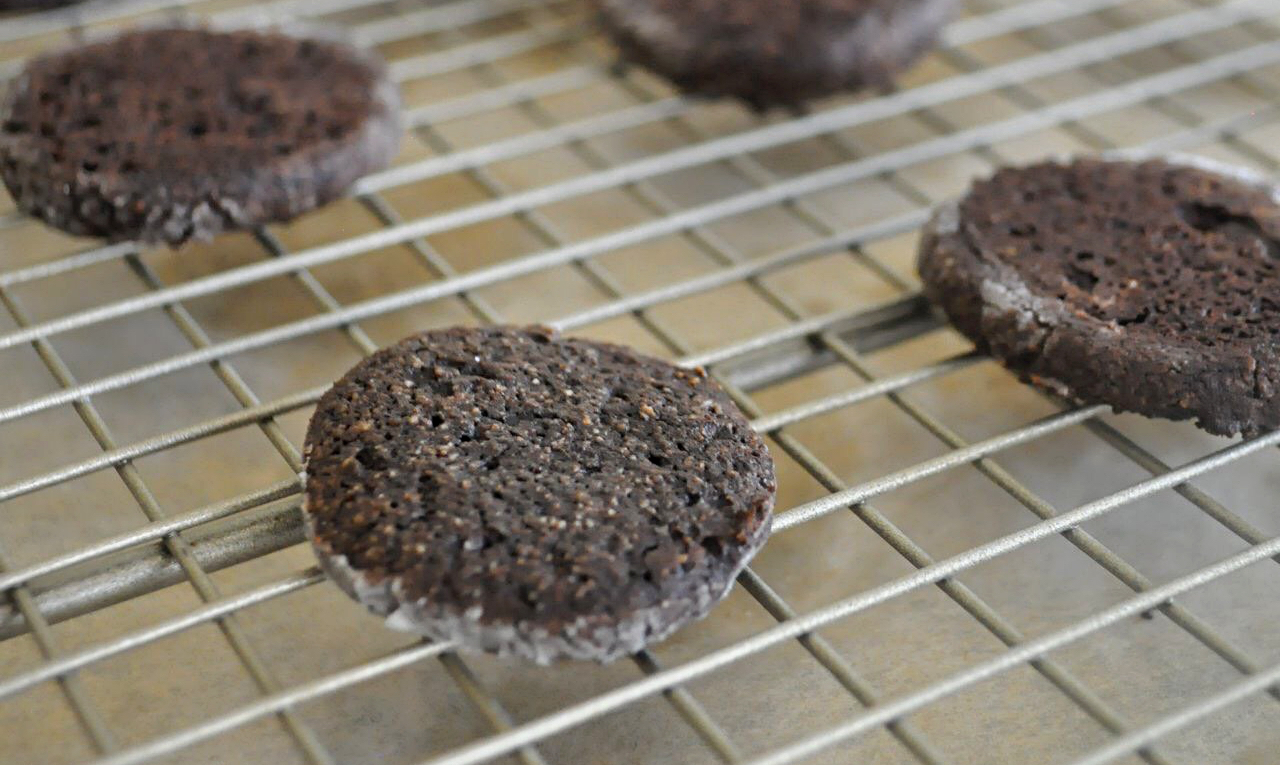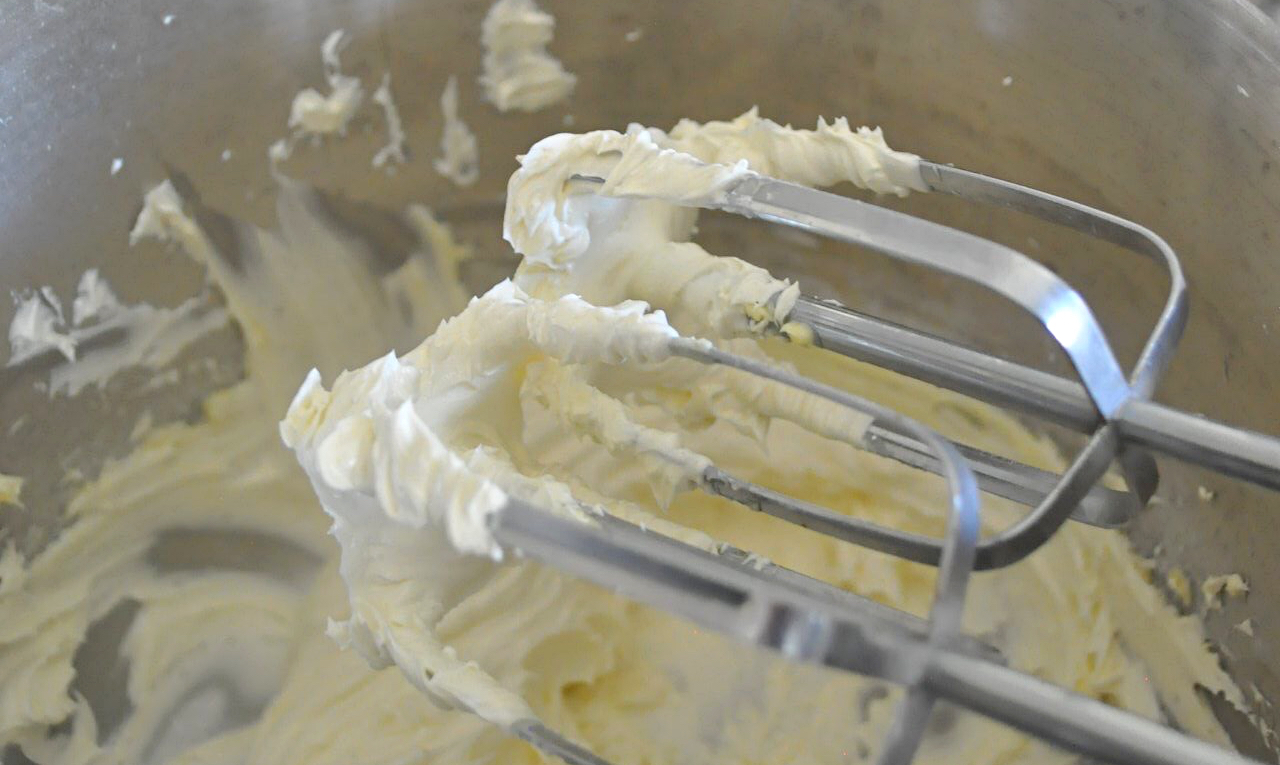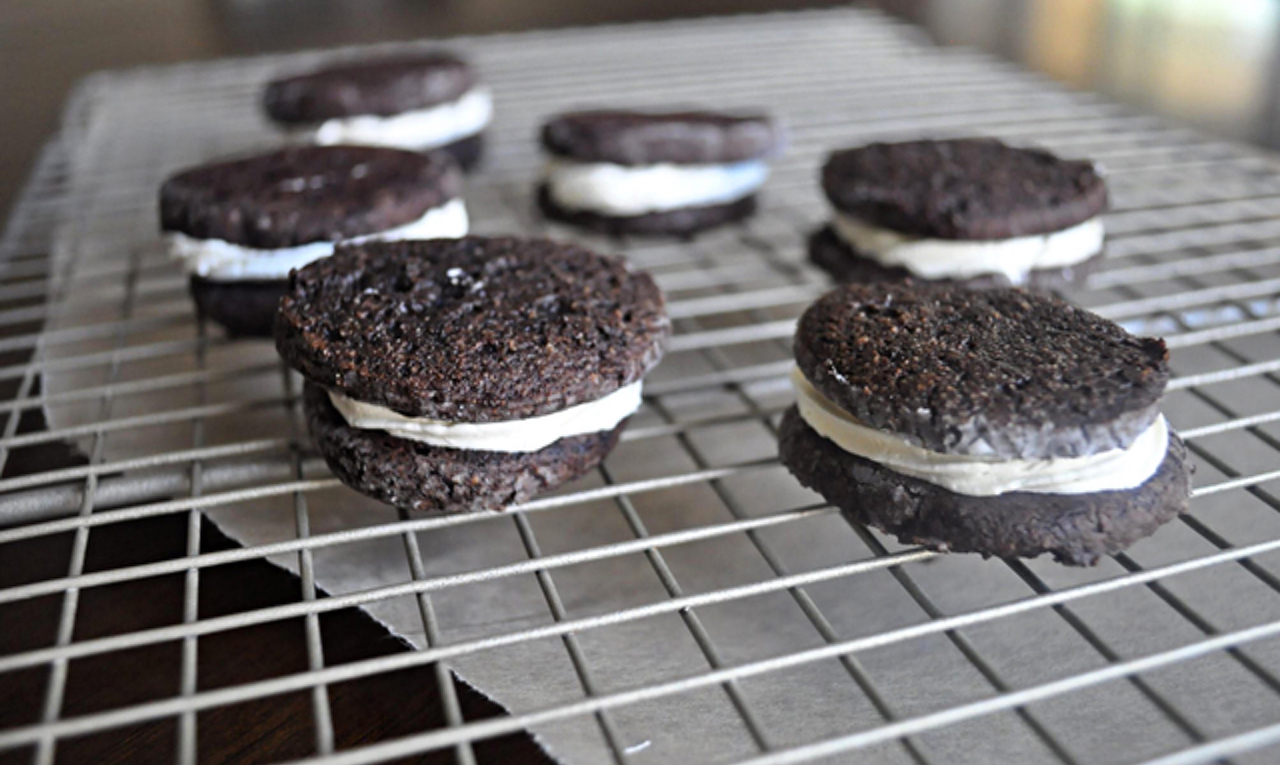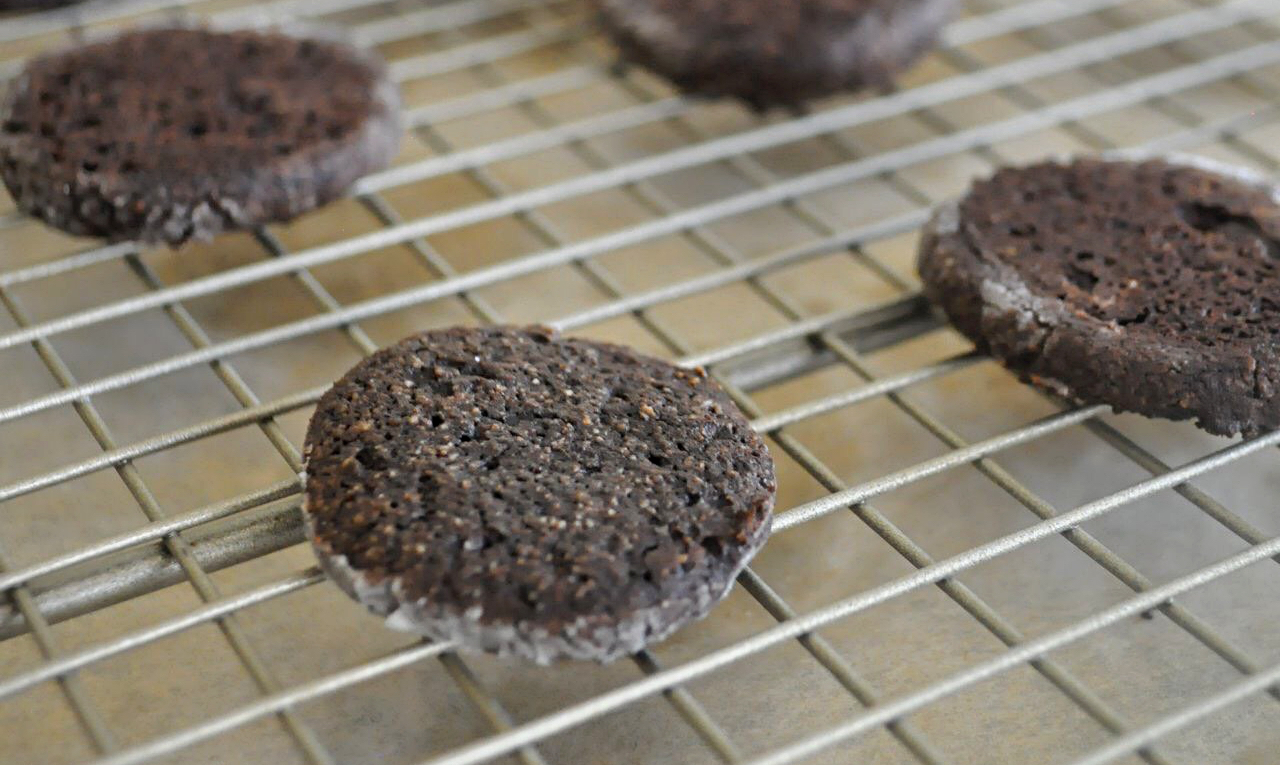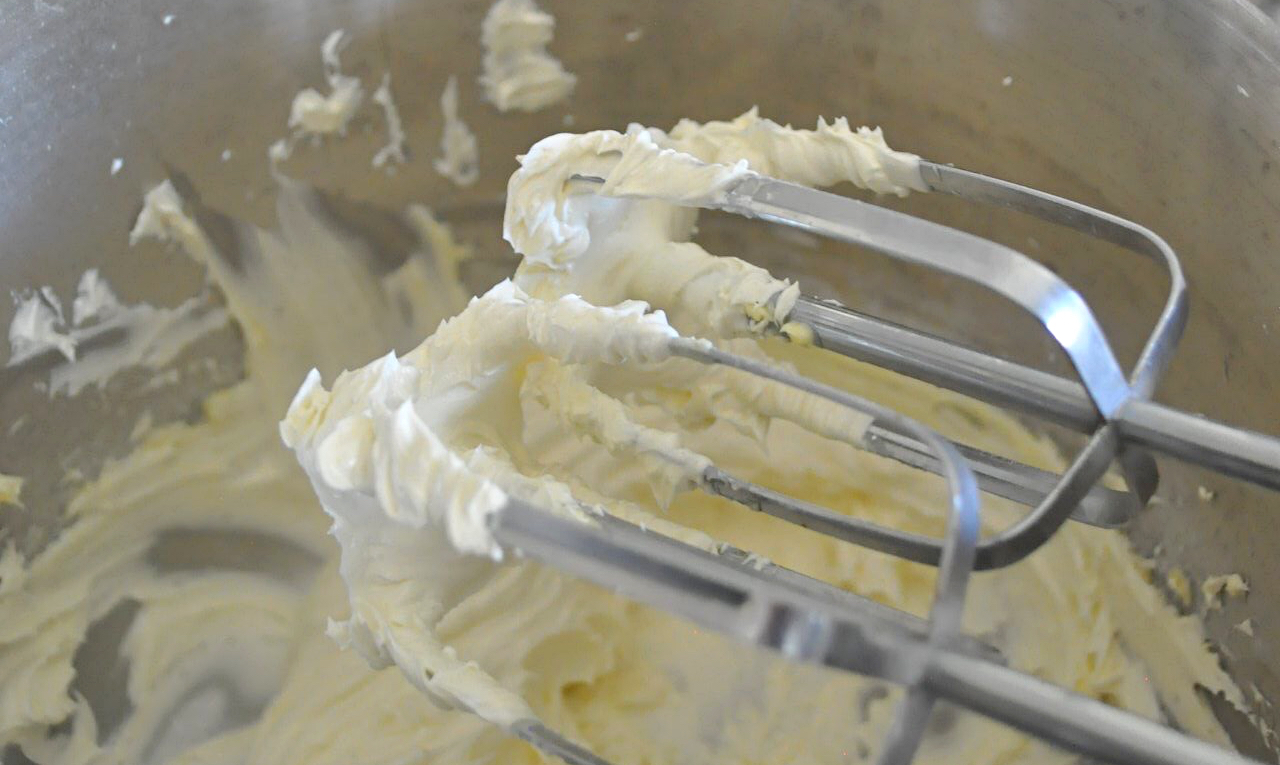 Oreos… because eating healthy shouldn't suck!
These aren't even considered "junk food" in my household. The cookies are made with pure organic cacao powder which is loaded with vitamins, minerals, and age-fighting antioxidants. The filling is made from grass-fed ghee (clarified butter) which contains fat burning compounds and gut healing amino acids. With no added sugar in these bad boys, feel free to eat the whole damn batch.
Disclaimer: This recipe is made with Lakanto Monk Fruit sweetener, an all natural calorie and sugar-free substitute brand. If you can't find it in your local grocery store or don't want to wait for that Amazon 2 day shipping, you can use coconut sugar, honey, and real maple syrup; if you go that route, remember to practice moderation. Just because something is paleo doesn't mean it won't jack with your blood sugar and digestion... and ass size.
Cookie Recipe:
⅓ cup tapioca flour
¾ cup blanched almond flour
½ cup cacao powder
½ teaspoon baking soda
½ teaspoon pink sea salt
1 tsp vanilla extract
¼ cup coconut oil
¼ cup Lakanto maple syrup (or pure maple syrup/honey)
Filling Recipe:
½ cup room temperature ghee (or quality grass-fed butter)
3 tablespoons powdered monk fruit sweetener
½ teaspoon vanilla
*If you can't get your hands on the powdered monk fruit sweetener, use this substitution:
3 tablespoons tapioca flour

3 tablespoons honey or pure maple syrup
Cookie Instructions:
Preheat oven to 350

In a bowl, whisk together all of the dry ingredients until there are no clumps in the mixture.

Add the wet ingredients to the bowl and combine all ingredients until a thick dough is formed

Sprinkle a little tapioca flour on a baking sheet and roll the dough into a poop shaped log.

Wrap the poop dough in the baking sheet and pop in the freezer for 30 minutes

Take the dough out of the freezer and cut into thin rounds and place on a baking tray

Bake for 10 minutes or until the cookies start to look crispy

Let cool for 15 minutes while you prep the filling….
Filling Instructions:
Add the ghee to a bowl and use a hand mixer or standing mixer to whip it until it doubles in size and turns white. Should take about 5-7 minutes.

While you continue mixing, add the powdered monk fruit sweetener 1 tablespoon at a time (add too much at once and your kitchen will look like Tony Montana was having a party)

Add the vanilla and continue mixing for another minute

You can use a knife or spoon to add the filling to the cookies. Personally, I like using a piping bag because I'm a little extra.
P.S - You can keep these in the fridge for up to 2 weeks… as if you'll actually make them last that long. No judgment, treat yo' self.
Writer Bio: Computer programmer turned nutritionist. Why? Because becoming a health coach and holistic chef beats 10 hours of daily computer time and having the posture and personality of Golem from LOR. Now, I design personalized nutrition plans based on individual goals and health conditions. I also host cooking demos and chef for private parties who want to learn how to make their healthy foods not suck.
Designing drool worthy recipes made from whole, healing ingredients is my passion. Check them out on the ol' instagram @fuelyourfight_nutrition